Dairy Free Guide
What is it?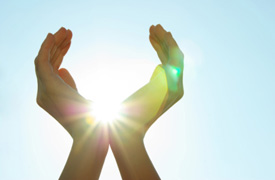 If you have been advised to move to a dairy free diet it doesn't necessarily mean that you have an allergy or a medical intolerance, it may simply mean that your body isn't functioning optimally on dairy at this present point in time. This may change as your health improves over the course of your care with us.
Casein is the protein found in dairy products. If you are advised to have a dairy free diet, this means that you are sensitive to the protein found in the dairy and not the sugar (lactose). Casein accounts for nearly 20% of the protein in cow's milk and cheese. If casein is the issue then you need to avoid all dairy milk and milk products including cheeses.
Alternatives
There are many alternatives to dairy such as nut milk, rice milk, oat milk, coconut milk, and coconut oil for cooking/baking.
When eating out it, is often possible for dairy free options to be made available if the kitchen is informed.
Milk Alternatives
Milk-Brown Rice, almond, coconut milk, seed milk or a combination of these. Make sure to check the ingredients when buying packaged dairy alternatives, as many contain sugar and preservatives. It is very easy to make your own. You will need a food processor, muslin cloth and sieve. Rice and nut milks can be used as alternatives to dairy in baking, for a creamier texture use coconut milk.
Rice milk Makes 1.75L
(Adapted from Quirky Cooking by Jo Whitton)
Ingredients:
180gm brown rice (soaked, rinsed and drained) soaking nuts, seeds and grains makes them more digestible.
2 Tbsp coconut oil
1-2 dates soaked (optional)
¼ sea salt
1700gm water
Method:
Put drained rice into food processor, mill for 1 min
Add coconut oil, sea salt and 1000g water, blend for 2 minutes.
Transfer to as pot and cook for 6 min at 60C, stirring occasionally.
Add remaining water and blend again in food processor.
Strain through muslin or a nut bag, squeezing all the liquid out.
Store in glass bottles and refrigerate.
Nut Milk
Ingredients:
1 cup Almonds (or other nuts), soaked overnight, drained and rinsed
1-2 dates, pip removed soaked and drained
Pinch of sea salt
4 cups of filtered water
Method:
Place all ingredients in food processor and blend until smooth, about 2 min.
Place sieve over a large bowl and line with the muslin cloth. Gently pour the nut milk through the muslin. Squeeze muslin until no liquid remains. Transfer to a bottle and store in the fridge.
The almond pulp can be spread on a baking tray and baked on a low temperature until dry (2-3 hours). When dry, mill in food processor.
Butter and Cheese Alternatives
In baking where you need to cream the butter and sugar (or xylitol) replace butter with coconut oil. Good quality vegetable oil (olive, almond, macadamia) may replace melted butter in recipes.
As a spread: Avocado, hummus or olive oil
Olive oil spread
Freeze a small quantity of olive oil in a glass container. Once solid transfer to the fridge. Note that the olive oil will become liquid at room temperature.
Cheese-Soy and nut and vegan cheeses are available from Commonsense Organics, or make your own. http://www.onegreenplanet.org/vegan-recipe/raw-vegan-creamy-cheese/
Cashew Cream
(from Quirky Cooking by Jo Whitton)
200g raw cashew nuts (or almonds) soaked, rinsed and drained
150g filtered water
1 raw pitted date
Place all ingredients into a food processor blend until smooth, store in the fridge for up to 5 days.
Dairy free sour cream
(Adapted from Quirky Cooking by Jo Whitton)
Ingredients:
100gm blanched almonds soaked, rinsed and drained (Method: soak overnight or for 10 min in boiling water)
50gm sunflower seeds soaked
¼ salt
2tsp dried onion flakes
1tsp savoury yeast flakes
40gm lemon juice
200g filtered water
Method:
Put all ingredients into a food processor and blend until smooth. Store in the fridge for 3-4 days or freeze.
Dessert Alternatives
Custard- make with rice or nut milk
Yoghurt- Coconut yoghurt is available from most supermarkets or health food shops.
Ice-cream- Dairy free alternatives that are available in most supermarkets include soy and coconut ice cream. If you want a healthier alternative make your own using frozen banana as the base.
Fruit Ice cream
Ingredients:
2x frozen bananas cut into pieces
1 cup other frozen berries
60ml coconut milk
Blend in a food processor until smooth, serve immediately.
Fruit Sorbet
Ingredients:
800gm ice cubes
1 lemon (peeled and white pith removed)
400gm ripe fruit (berries, peaches, pear etc.)
1 Tbsp Xylitol if desired
Method:
In a food processor, mill the xylitol until powdered.
Add all other ingredients and blend until smooth.
Serve immediately.
---
Dairy Free Guide, Wellington | Total Health Chiropractic