Healthy Lunch Boxes for Growing Kids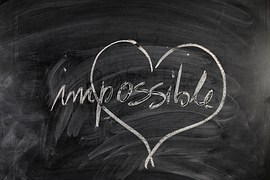 Children need a healthy lunch box that provides protein for growth, complex carbohydrates for sustained energy and essential fatty acids for brain function.
Sugary snacks and processed foods should be avoided as they provide minimal nutritional benefits and inhibit learning through sugar highs and lows and through other ways also.
Children love finger food and mini servings of food as well as plenty of choice and variety. The following are tried and tested alternatives to the standard sandwich and piece of fruit.
Sandwich alternatives
Mini quiches, mini meatballs, roast chicken drum sticks, roast potato or kumara, crackers and dip, pizza scrolls, coconut wraps, rice paper rolls, fritters (courgette, potato, spinach), tinned tuna/salmon and crackers, GF pasta salad or rice salad, omelette wraps, pizza, sushi, lettuce wraps/lettuce cups, savoury muffins, organic corn chips and dip, boiled eggs, chicken or meat skewers, beetroot salad: Grate 1x carrot, 1x beetroot, 1x green apple, 1-2 tblsp olive oil, 1x pinch salt, ½ lime or lemon- juiced. (Adapted from Quirky cooking Thermomix)
Savoury snacks
Gherkins, olives,  pea chips, coconut wraps, nuts and seeds, vegetable sticks with hummus or pesto, homemade pop-corn, nut/seed butters (cashew and coconut, almond) spread on crackers or GF toast), mini bacon and egg pies, crunchy chickpeas (drain and wash 1 can of chickpeas,  mix with 2 teaspoons of olive oil and ½ tsp mild curry powder, pinch of salt. On a low heat (120-150C) roast until crunchy.
Sweet snacks and baking
(Tip: Substitute with GF flour, dairy free alternative, sugar with Xylitol).
Dried/fresh fruit, pureed fruit roll ups, piklets, pancakes, fruit loaf, fruit muffins, mini bliss balls, cookies, mini fruit skewers, slices, home-made muesli bars, cake, fruit juice jellies.
---
Healthy Lunch Box Ideas Wellington | Total Health Chiropractic